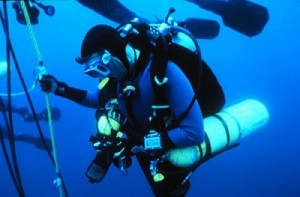 In Tec 40 curse you will learn how to use decompression software and dive computers to plan and make decompression dives with no more than 10 minutes of total decompression and not deeper than 40 metres/130 feet.
Use a single cylinder of decompression gas with up to 50 percent oxygen (EANx50) to add conservatism to the required decompression.
Since it's part of the course, your PADI Tec 40 course training credits toward the PADI Tec 45 and Tec 50 courses.